It's not fun to see cracks in the walls, floors, doors, or window frames of your home, all of which can indicate foundation problems. Take heart though: Eagle Foundation Repair serving the Corpus Christi area has a highly trained team ready to come assess and do what it takes to save your home.
You can count on Eagle Foundation to recommend repairs only when absolutely necessary. We will give you an honest estimate that is fair and accurate and exactly what you need to live in your home safely.
As a family-owned business, Eagle Foundation Repair has served the Corpus Christi community with integrity since 2003. The business began as a small service and has grown to the multi-teamed organization that it is today.
Our professional employees and contractors are loyal and report that customers love us. One client stated that our company was, "Appreciated by all stretch of imagination."
Eagle Foundation is veteran-owned and a proud supporter of community organizations.
Foundation repair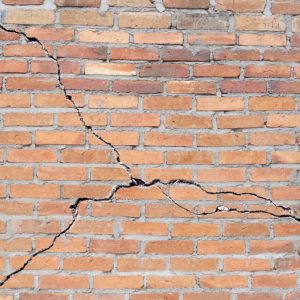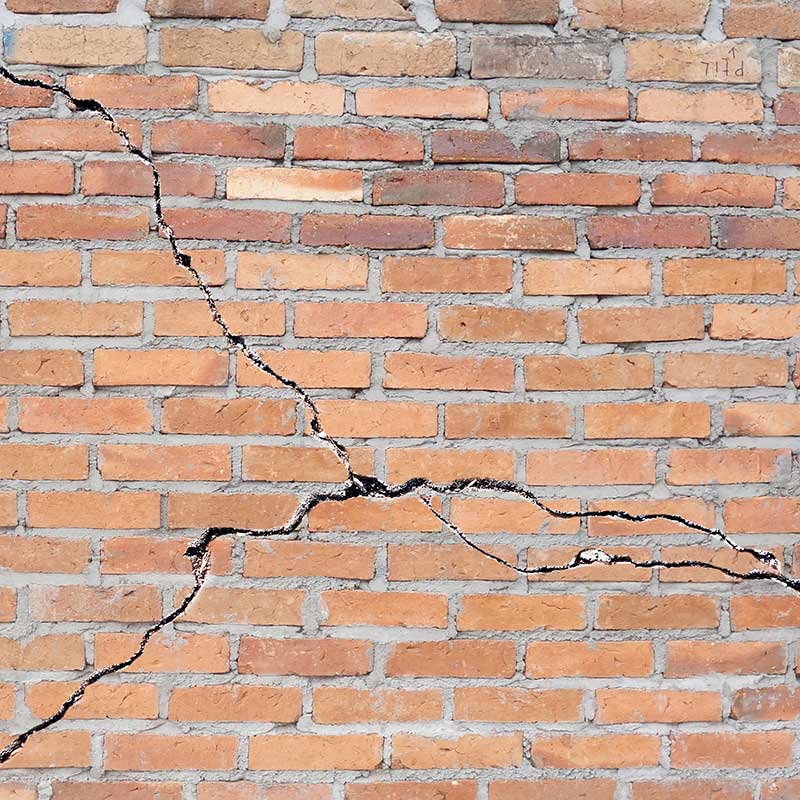 A foundation problem, quite simply, is a breakdown of the base of your home. The term "foundation settlement" describes the moving of the Corpus Christi soil on which a foundation is placed. The soil in the Coastal Bend is made up of sand and clay, which expands with rain moisture and flooding and contracts and shrinks when there is drought or little rain.
There are two types of foundations. First is a pier and beam foundation, which is found mostly in older homes, and second is a concrete slab foundation, now the most common.
When the beams that form the perimeter of the home or the short supporting piers inside the perimeter break down, Eagle Foundation draws on its years of experience to determine one of several methods to repair the issue. The "crawl space" under the home allows access to make repairs. Often, pier stacks or wood must be replaced, but sometimes all that is needed is shimming. This is filling the space with a wedge of wood to slightly lift the house.
Different methods are needed for a big slab of concrete. Eagle Foundation determines where the slab is sloping down and installs concrete pilings to level and firm up the foundation. The pilings are pushed into the earth with a hydraulic pressure tool and the side of the home is raised.
A checklist of inspectors, including a general inspector, hydrostatic inspector, and foundation inspector, will review your home to assure that we have assessed and corrected the issue properly as we work on the project.
Every home has the potential for foundation problems, but Eagle Foundation experts have the knowledge necessary to repair all types of foundation issues.
Our experience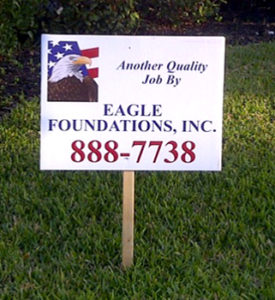 With the many years of experience from all of our team members, Eagle Foundation gets the job done right the first time and on time. Once we have scheduled a job, we make sure you are not inconvenienced. We respect you and your hard-earned money with repairs that will last and prevent future issues.
Since Eagle Foundation has been serving the Corpus Christi area for nearly 20 years, we have built up a reputation for helping our clients with excellent service and a smile.
People who use us when they are buying or selling their homes typically call our company when they buy or sell again. It's a good idea to have your home inspected before you buy or sell.
Eagle Foundation Repair is here to serve those with foundation problems in the Coastal Bend for the long term. We want to help improve and repair your most valuable investment.
We Shoot Straight from the H.I.P. with Honesty, Integrity, and Professionalism.
Corpus Christi Hours & Location
Mon – Thurs 8:00 am – 5:00 pm
Friday 8:00 am – 3:30 pm
1604 S. Staples St., Suite 110, Corpus Christi, TX 78404
361-888-7738
Email: info@eaglefoundationrepair.com
Call or Text for an appointment today!