Precision and professionalism are the goals of any major repair job undertaken for your most valuable asset: your home.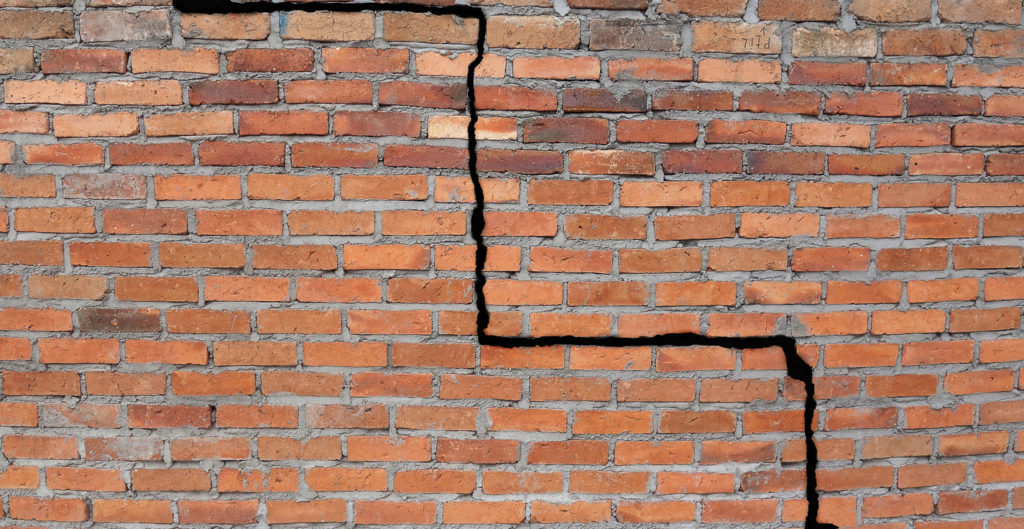 Eagle Foundation embodies both of these with friendly, hardworking employees who make the process of foundation repair much more comfortable for all involved.
Once you have had your foundation inspected and it is determined that you need foundation repair, you will want to know the process for how a foundation repair company such as Eagle Foundation can make your home safe again with long-lasting repairs.
Understanding what must take place in foundation repair is your first step. Here, we share the details of concrete slab foundation repair.
Concrete foundation settlement
As you may know, foundations can settle on the soil on which they are built. The foundation moves based on the soil underneath. In Corpus Christi, the soil tends toward sandy, along with clay, which can be beneficial or harmful, depending on the elevation and slope of your property.
With 19 years of experience under its belt in the Corpus Christi region, Eagle Foundation Repair has a solution for concrete slab foundations as well as pier and beam foundations in all regional conditions.
Foundation repair is installing supports underneath the current foundation then raising and leveling the portions of the foundation with areas of the home that are not affected. Another way to describe the solution it is to call it foundation raising and stabilization.
Restoration of the foundation and the house puts the entire structure back into alignment. Sometimes, it means a large raising of the foundation, made evident by big cracks in window and door frames, walls, and floors. Other times, the foundation damage is found earlier, when less interior damage has been done and less raising needs to happen.
Why a foundation needs repair
If you are wondering if you could have done something to eliminate the the need for foundation repair, the answer is "maybe." Because of the type of soil and weather in Corpus Christi, and quite frankly, across Texas, it's sometimes impossible to prevent foundation settlement. Extreme conditions such as flooding and drought with the expansive soils in the region significantly affect your foundation's performance.
One way to help preserve your foundation's stability is to water it. The problem with this method is that it must be consistent, usually with a "soaker hose" to maintain moisture in the soil around the foundation. Keeping the soil at a stable and consistent level of moisture year-round will help prevent movement in the soils surrounding your foundation.
Eagle Foundation will always assess your foundation's condition and encourage you to try everything to help your foundation in its proper settlement. Consistent watering might be a short-term solution.
Foundation repair process
The foundation repair process begins with an assessment and a plan. A well-trained, experienced specialist will analyze the situation to determine the problem, if any, and come up with a restoration plan to address.
The plan will identify if anything needs to be done at the moment, and, if so, how many supports will be needed in which areas of the foundation. Typically, foundation supports are needed only on the perimeter of the building, on one side or another.
Eagle Foundation uses supports that are sturdy concrete pilings that resemble the big columns in the Roman Colosseum, only much smaller. The pilings are approximately 12 inches tall and 6 inches in diameter and are actually just a remnant height of the Roman columns. Eagle uses concrete cylinders as the best way to repair a foundation, a successful repair learned after many years of service in the Corpus Christi area. The cylinders are installed and capped with concrete.
The pilings are installed after digging and drilling then pushed into the earth with a hydraulic pressure tool, approximately 6-7 feet apart from each other. A qualified foundation engineer will specify the locations.
When the concrete pilings are driven into the ground, it actually causes the home to rise with the tension of the pilings. Then, the home can be raised farther with jacks and shimmed, if necessary, to assure the proper elevation. This is the most appropriate way to do effective concrete slab repair in the Corpus Christi area.
Another type of foundation repair that is used less frequently is called the bell bottom pier method. With this type of repair, a hole is dug with a 22-inch-diameter bell shape at the bottom. A piece of steel rebar is inserted to stabilize it, and concrete is poured into the hole. This type of slab repair helps to resist the forces of Corpus Christi's soil movement.
There are several differences between the concrete pilings and the bell bottom piers. The first is the speed with which the work can be completed. The pilings can be installed much more easily and with less prep time. Cost is another factor; the bell bottom pier method costs more because of labor and materials. The bell bottom pier will last much longer and provide more stabilization, but not every home needs this method of concrete slab repair.
Stabilizing the home is the first objective in foundation repair, and Eagle Foundation will always recommend that the repair takes place before remodel work begins on a home. Once a home begins to sink, if new cabinetry, floors, or other structural work is done, when the foundation is raised, it will compromise the integrity of the remodel. It's a good idea to have your foundation checked before embarking on a major home renovation.
Exceptional service in varying circumstances
In addition to concrete slab problems, a home or building occasionally will have an additional patio or wing that needs support. In this case, Eagle Foundation can use a bell bottom pier to stabilize it.
Unfortunately, many concrete slab foundations are "under designed" and built with the least possible amount of concrete. Because the soil does shift, a poor foundation design can eventually fail and cause cracks in walls and floors and affect how doors and windows close.
What makes Eagle Foundation different for your slab repair?
Eagle Foundation has incredible respect from not only its customers but also from the specialists who must refer a client who needs foundation repair. For example, a homeowner hires a Realtor to sell their property. Upon inspection, if the house needs repair, a number of Corpus Christi Realtors will call upon us to assess, recommend, and then do the work to repair the foundation, whether it is a slab foundation or a pier and beam foundation.
Eagle Foundation has been so easy to work with that both Realtors and homeowners come back to us when they sell the house or are looking at a new one.
In addition, many times when a house is assessed that needs repair, the buyer or seller only has a short time, three to seven days, in which to do the work. Eagle Foundation does everything to assure the work can be completed in a timely manner and not weeks and months.
Lastly, Eagle Foundation wants to provide service only if absolutely necessary. We keep it simple for our customers so they may make an informed and comfortable decision on repairs. We are upfront and honest, so you can be assured you have made a good choice.
How much does it cost?
One of the biggest questions you might have regarding your foundation repair is how much you will have to spend. That all depends on the damage already incurred. The number of supports needed to level the home will determine the cost. An average number of supports on a foundation repair job in Corpus Christi is about 15-20 concrete pilings.
Eagle Foundation is a trustworthy source with years of hardworking experience by the owner and his crews, who have been with him for the majority of time he has been in business. To be assured of fair and reliable foundation repair work on your home, call Eagle Foundation.